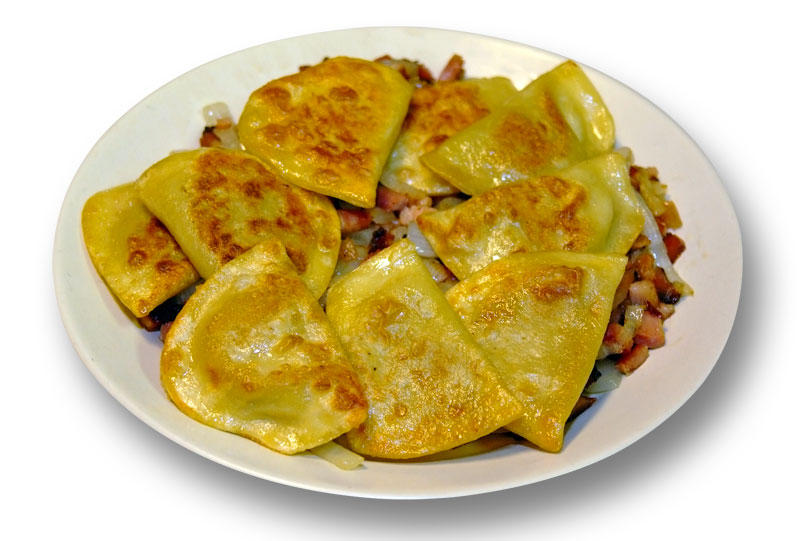 The best Srodek Pierogi (Polish Dumplings) in Allen Park, MI at Moscheck's Meat and Produce Company. In keeping with Polish traditions, we are well-known for our pierogies. You won't find a wider variety of pierogies anywhere else.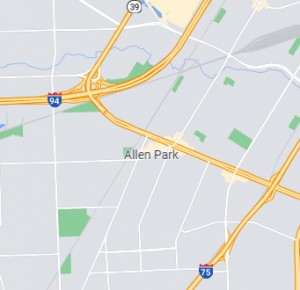 Farmer's Cheese (Sweet) Pierogi In Allen Park
Pierogies are a staple of any visit to Srodek's. We have a wide variety of options, including the Farmer's Cheese option. This option is available by the dozen and is a great option to add some European tradition to your meal.
Potato and Farmer's Cheese Pierogi in Allen Park
Another option in Allen Park, this version is a little heavier with the addition of the potato and can stand alone as a full meal. Purchase these pierogies along with our homemade Stone Ground Polish Mustard.
Kraut Pierogi in Allen Park
Our pierogies have long been fan favorites, and we are so excited to continue to offer one of our favorite Polish traditions to all of our customers. For a little extra flavor, fry up your pierogies with bacon and onions.
Potato Cheddar Cheese Pierogi in Allen Park
The team at Srodek's pays extreme attention to the ingredients we use in our food. We produce and manufacture all of our products, and we take the time to use the freshest ingredients. Our potato cheddar cheese pierogi is a fan-favorite with flavors that make it stand out from our competitors. Our pierogies are fully cooked and just need a quick warm-up, and they are ready to eat.
Stop by at Moscheck's Meat and Produce Company in Allen Park, MI to buy our famous Pierogi
If You Can't Buy Our Products in Allen Park, MI. Do it Online!
If you can't make it out in Allen Park, MI, our website is ready to take your order. All of our products are available to purchase online, making it easy to have the freshness of Srodek's products delivered right to you. Our most loyal customers can even purchase Srodek's apparel on our website. We have sweatshirts, t-shirts, onesies and more from which to choose. If you are shopping for someone else and can't quite pick their favorite, you can purchase a gift card for yourself or a friend.
Featured Products

Why Choose Us?

Srodek's Campau Quality Sausage Company has been providing high-quality food since we opened in 1981. We are a family business, and we are committed to keeping Polish and European traditions alive and are passionate about providing our customers with the best homemade products at an affordable price. Our customers are known to come from all over the state to pick up their favorite Srodek's products. We are so thankful for your patronage over the past 40 years and look forward to continuing to serve you.
Our Stores
You can buy our delicious pierogies in Allen Park, MI, but you will find our kielbasa and meat products exclusively at our Hamtramck and Sterling Heights locations.
You can find us in both Hamtramck and Sterling Heights. Our original location in Hamtramck is where Srodek's began, and we couldn't be happier to continue to call it home. We recently opened a brand new location in Sterling Heights, a one-stop-shop for shopping and dining. The location has all of our favorite Srodek's products, plus a microbrewery, indoor/outdoor patio, and a bakery.
We carry a wide variety of products ranging from meats and cheeses to Sauerkraut and dumplings. Srodek's produces and manufactures all of our products, allowing us to control the quality of what we provide to our consumers. We have smoked meats, fish, condiments, soup, and many more categories to cover all of your cravings. In keeping with Polish traditions, we are well-known for our pierogies. You won't find a wider variety of pierogies anywhere else. Whether you're looking for the standard potato and cheese option or looking to branch out to a unique flavor like Pulled Pork or Jalapeno Popper, we have it for you! We even have a gluten-free option.
Farmer's Market
You can find our products at Farmer's Markets all across the state. We are bringing our Polish traditions and fresh products to markets in Saline, Armada, and anywhere in between. Take a look around our website to decide what you're looking for, and head to your local farmer's market to pick it up! Our team is waiting by the phone if you would like to order ahead of time to ensure availability.
---
What Our Customers Are Saying
"The wonderful smells when walking in will amaze you. So many different kinds of pierogies as well as other items. I will definitely be going back soon"
"They've got about 100 different types of pierogies here, types I'm sure you've never seen elsewhere. Pizza pierogies? And much more. Worth the trip!"
"Great selection of Polish produce! The homemade pierogis are great – love the corned beef and sauerkraut ones! Yummo!"