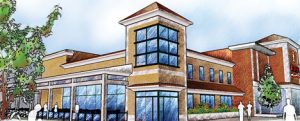 Our new location will feature a restaurant covering nearly 5,000 square feet with an indoor/outdoor patio and an in-house microbrewery. The new Srodek market, will cover 5,900 square feet, which will include a state of the art production facility, and offer a one of a kind shopping experience. The new location will also include a European style bakery, truly a one of a kind experience.
Based on the distinct superiority of our products, Srodek's will provide excellence in a one-stop shopping and dining experience.
This will be the second location for Jozef Srodek (son of Walter and Marianna), who has operated a successful family owned business for over 30 years. Srodek's Campau Quality Sausage Co. has played an active roll in the community and continues to support many church organizations through out the Metro Detroit area.
Not to worry the Original Hamtramck location is here to stay, we are not relocating, we are simply expanding to meet our customers needs in the Metro Detroit suburban area.