Featured Products

If you are shipping to West of the Mississippi River please choose 2nd day air shipping option.
If you are unsure please feel free to give Rachel Srodek a call at 313-871-8080
Packages are shipped out only on Mondays and Tuesdays to guarantee arrival prior to the weekend. Allow at least 24 hours to process your order. Orders are custom built and need proper handling to secure integrity upon arrival.
Order on Sunday by 9 a.m. EST – your order will ship on Monday.
Order on Monday by 9 a.m. EST – your order will ship on Tuesday.
Order on Tuesday – Saturday – your order will ship on Monday.
Welcome to Srodek's
Polish and European Delicatessen

Our Story
It all started in 1980 when Walter and Marianna Srodek immigrated to the small city of Hamtramck, Michigan. This is when they decided to open a family owned and operated delicatessen.
Over the years Srodek's has become an upscale market in the heart of Hamtramck. It is an establishment that focuses on rich Polish and European food traditions.
Our new location will feature a restaurant covering nearly 5,000 square feet with an indoor/outdoor patio and an in-house microbrewery. The new Srodek market, will cover 5,900 square feet, which will include a state of the art production facility, and offer a one of a kind shopping experience. The new location will also include a European style bakery, truly a one of a kind experience.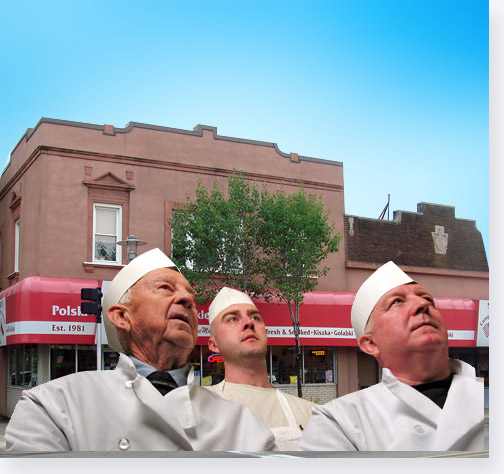 Our Locations